Neofuns Amusement attends FUN ASIA EXPO 2018 in 25th-27th July in Indonesia and met many amusement industry friends.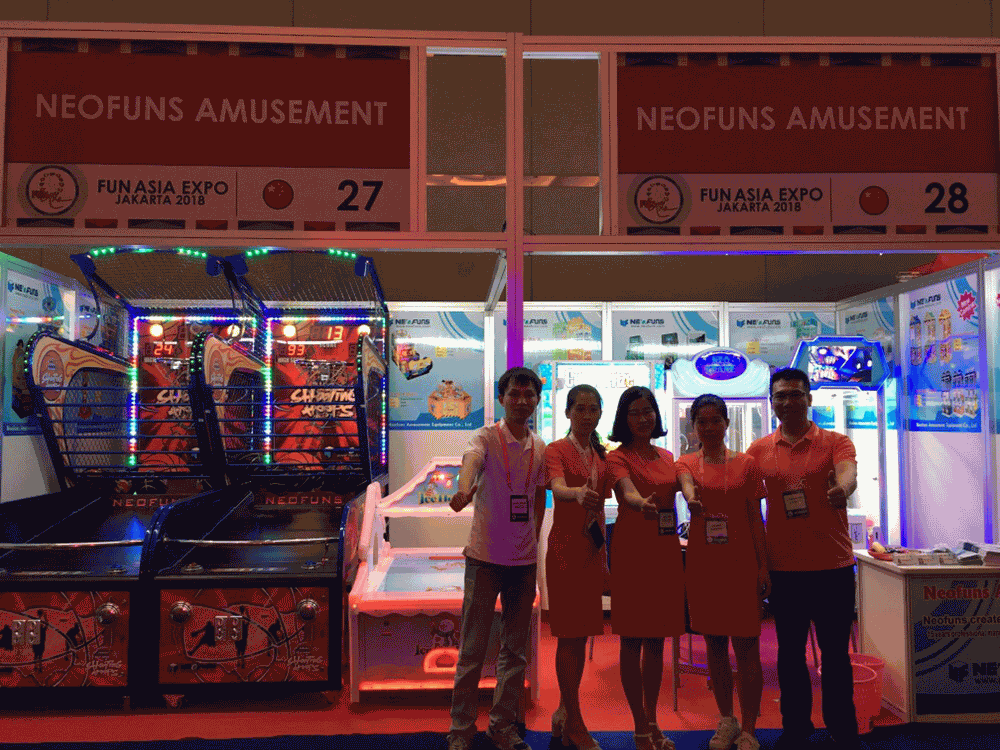 FUN ASIA EXPO 2018 was tailored as an operation show to meet the objectives of all interested parties on the topic of the future of Indonesia and the Asia Amusement Market.
Exhibitors would include companies involved in all areas of Theme Parks, Waterparks, Family Entertainment Centers, Game Centers, Amusement Centers, and Leisure Facilities.
Relevant exhibits would include Rides, Arcades, Games, Simulators, Laser games, Design & Concept, and many other supporting components to the industry.
The aim of FUN ASIA EXPO 2018 was to provide the perfect meeting point for buyers, sellers, visitors and candidates for future business partners.
In this exhibition, Neofuns Amusement team discussed with clients on the basketball machine, claw crane machine, cut ur prize vending game machine, arcade tickets redemption game machine and other coin-operated arcade games machine. Many friends are glad to talk with us for further cooperation.
We invite you to see how Neofuns Amusement keeps the innovation for amusement equipment in Euro Attractions Show 2018 on 25th-27th Sep in the Netherlands.
Wanna a tour to us? Great! Book your meeting with us now!